2019 Incidents
January
11
February
March
April
May
June
July
August
September
October
November
December
Total
11
Yearly Run Totals
2019
2018
368
2017
345
2016
337
2015
311
2014
338
2013
336
2012
360
2011
376
2010
343
2009
313
2008
328
Web Counters
Website Visitors
Since
May 7, 2014

Visitors Today
Jan 18, 2019

National Weather Service Alerts for Westchester County, NY
Latest 10 Responses

01/17/2019: N SALEM RD KATONAH, Cross: MT HOLLY RD, Type:INVEST, CO-YES, Time out: 20:56:14 Area: KATNH,Alarm lev: 0
01/16/2019: GLENRIDGE RD KATONAH, Cross: HUNTVILLE RD, Type:STRU, default, Time out: 21:16:52 Area: KATNH,Alarm lev: 0
01/15/2019: CROSS RIVER RD/OLD CROSS RIVER RD KATONAH: alias RT35/OLD CROSS RIVER RD KATONAH, Cross: CROSS RIVER RD, Type:SERVICE, ANIMAL, Time out: 12:42:42 Area: KATNH,Alarm lev: 0
01/13/2019: RT35 LEWISBORO: @FIRE DEPT - SOUTH SALEM, Cross: SPRING ST S, Type:MA, OTHER, Time out: 15:47:09 Area: SSALM,Alarm lev: 0
01/13/2019: MAIN ST LEWISBORO, Cross: OSCALETA RD, Type:MA, FIRE, Time out: 15:41:43 Area: SSALM,Alarm lev: 1
01/11/2019: GOLDENS BRIDGE RD KATONAH, Cross: EDGEWOOD RD, Type:ALARM, RESD, Time out: 21:02:32 Area: KATNH,Alarm lev: 0
01/11/2019: BEDFORD RD KATONAH, Cross: THE TERRACE, Type:ALARM, RESD, Time out: 17:02:58 Area: KATNH,Alarm lev: 0
01/09/2019: OLD DEER PARK RD KATONAH, Cross: CROSS RIVER RD, Type:MVF, CAR, Time out: 10:30:18 Area: KATNH,Alarm lev: 0
01/08/2019: LYON RIDGE RD KATONAH, Cross: JAY ST, Type:ALARM, CO, Time out: 01:36:04 Area: KATNH,Alarm lev: 0
01/07/2019: GIRDLE RIDGE RD KATONAH: @CARAMOOR CENTER FOR MUSIC & ARTS, Cross: PEA POND RD, Type:ALARM, COMM, Time out: 09:46:50 Area: KATNH,Alarm lev: 0
The Katonah Fire Department is always looking for new volunteers...
As the possibility of snow increases over the next couple of months, please keep fire hydrants clear of snow.
Remember, seconds count! Thank you!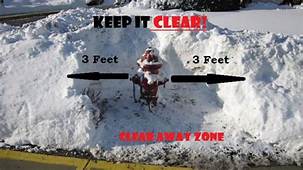 KFD Rescues Deer From Reservoir

Ex-Chief Dean W. Pappas, January 15

Earlier this afternoon, Katonah Fire Department was dispatched on a Good Intent Call to assist the New York Department of Environmental Conservation with getting a deer off a block of ice in the middle of the reservoir bordering Route 35. KFD's Rescue 17, Utility 8 with the row boat, and Engine 117 responded to the area of Route 35 and Old Cross River Road. Upon arrival, units located the deer approximately ... (Full Story & Photos)


New Pierce Engine 116 is In Service

Second Assistant Chief Matthew Whalen, January 09

Today KFD's new Pierce Enforcer Engine was placed into service. Engine 116 currently carries 850 gallons of water, 20 gallons of class A foam, 1,600' of 5" hose, several pre-connected hose lines on all 4 sides of the engine, ground ladders, thermal imaging camera, multiple gas detectors and a full complement of saws, hand tools and SCBAs. The engine carries 6 firefighters and has some firefighter ... (Full Story & Photos)

KFD extinguishes car fire

Web Admin, January 09

At approximately 10:30 am today, KFD was alerted to a motor vehicle fire on a property off Old Deer Park Rd. Cars 2211and 2213 were responding immediately with Engine 115 and Tanker 6 following closely behind. Upon arrival of Car 2213, he confirmed a working car fire. Engine 115, 2211 and Tanker 6 arrived on scene and began to extinguish the fire. Engine 117 also responded to the scene and the crew ... (Full Story & Photos)

KFD Responds to 368 Alarms in 2018; Most Since 2011

KFD Website Committee, January 01

Katonah Fire Department's dedicated volunteers responded to 368 alarms in 2018, the highest volume of alarms since 2011. The calls ranged anywhere from fire alarms, to motor vehicle accidents, to hazardous materials incidents, to gas leaks, to structure fires, as well as mutual aid to other departments. As we do each year, we give recognition to the top responders for the year, and the number of calls ... (Full Story & Photos)


Two-Car MVA Ties Up Traffic at Woods Bridge Road and Route 35

Ex-Chief Dean W. Pappas, December 27

A two-car accident temporarily closed down Woods Bridge Road at Route 35 earlier this afternoon. Katonah Fire Department, along with Katonah-Bedford Hills Ambulance Corps, responded at about 4:15 p.m. to the two-car accident. Due to its location directly in the intersection, Woods Bridge Road was closed in both directions, with cars being turned around in the Woods Bridge commuter lot. Fortunately, ... (Full Story & Photos)

Katonah Fire Department Recruitment Video
Your feedback is important to us! Feel free to sign the Guestbook.