2019 Incidents
January
29
February
21
March
April
May
June
July
August
September
October
November
December
Total
50
Yearly Run Totals
2019
2018
368
2017
345
2016
337
2015
311
2014
338
2013
336
2012
360
2011
376
2010
343
2009
313
2008
328
Web Counters
Website Visitors
Since
May 7, 2014

Visitors Today
Feb 23, 2019

Latest 10 Responses

02/16/2019: HARRIS RD KATONAH, Cross: DAVIDS HILL RD, Type:ALARM, RESD, Time out: 14:37:45 Area: KATNH,Alarm lev: 0
02/15/2019: KATONAH AVE KATONAH, Cross: BEDFORD RD, Type:ALARM, COMM, Time out: 11:10:26 Area: KATNH,Alarm lev: 0
02/15/2019: JAY ST KATONAH: @HARVEY SCHOOL: PARKING LOT, Cross: LYON RIDGE RD, Type:MVF, CAR, Time out: 08:18:24 Area: KATNH,Alarm lev: 0
02/14/2019: ORCHARD LN KATONAH, Cross: BEDFORD RD, Type:ALARM, RESD, Time out: 08:04:01 Area: KATNH,Alarm lev: 0
02/13/2019: WOODSBRIDGE RD/CHERRY ST KATONAH: alias RT35/CHERRY ST, Cross: WOODSBRIDGE RD, Type:RESCUE, default, Time out: 18:01:20 Area: KATNH,Alarm lev: 0
02/13/2019: JAY ST KATONAH: @JOHN JAY HOMESTEAD, Cross: GIRDLE RIDGE RD, Type:ALARM, COMM, Time out: 14:38:03 Area: KATNH,Alarm lev: 0
02/13/2019: KATONAH: @I684 NB 17.7 BRIDGE (RT35 OVERPASS), Cross: , Type:MVA, INJURIES, Time out: 00:10:58 Area: KATNH,Alarm lev: 0
02/08/2019: JAY ST KATONAH: @KATONAH MUSEUM OF ART, Cross: PINE HILL DR, Type:ALARM, COMM, Time out: 15:55:03 Area: KATNH,Alarm lev: 0
02/08/2019: KATONAH AVE KATONAH, Cross: BEDFORD RD, Type:HAZARD, WIRES, Time out: 15:10:12 Area: KATNH,Alarm lev: 0
02/05/2019: RAILROAD AVE BEDFORDHILLS: JEWISH CENTER, Cross: BEDFORD RD, Type:STRU, default, Time out: 14:14:02 Area: BEDHL,Alarm lev: 0
The Katonah Fire Department is always looking for new volunteers...
With winter in full swing, please keep fire hydrants clear of snow.
Remember, seconds count! Thank you!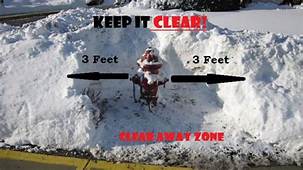 Ice Rescue Brings Out Multi-Agency Response

Ex-Chief Dean W. Pappas, February 14

Tuesday evening, at around 6 p.m., Katonah Fire Department was dispatched to the Muscoot Reservoir on a report of a dog on the ice circling a hole, fearing the dog's owner had fallen through the ice. The reported ice rescue resulted in a large-scale multi-agency response. Initially, KFD's 2211, 2213, Rescue 17 and Utility 8, with the boat, responded to the scene where NY State Police and NYC DEP Police ... (Full Story & Photos)


L39 Assists Bedford Hills FD at a Report of Smoke

Ex-Chief Dean W. Pappas, February 07

At approximatley 5pm yesterday, Bedford Hills Fire Department responded to a report of smoke coming from a building on Bedford Road. Ladder 39 was requested mutual aid, as the tower ladder from Bedford Hills is out for service. Upon arrival, command requested the ladder be extended to the roof while crews operated on the roof. Katonah members assisted crews from Bedford Hills in checking the structure ... (Full Story & Photos)


Tanker 6 Assists Croton Falls FD at Barn Fire

Ex-Chief Dean W. Pappas, February 07

Katonah Fire Department's Tanker 6 was dispatched at about 4 a.m. Thursday to Croton Falls Road, where Croton Falls Fire Department was engaged in fighting a large barn fire. Along with other mutual aid departments, KFD Tanker 6 helped to provide a water supply by dumping its 3,500-gallon tank multiple times into a large portable pond that had been set up at the fire scene. Fortunately, there were ... (Full Story & Photos)


KFD sends Ladder 39 and Tanker 6 to 'The Bridge'

KFD Web Admin, February 02

LEWISBORO - Firefighters from multiple departments wrestled with a blaze that broke out in a Lewisboro home today while contending with frigid temperatures.

The fire was reported in a two-story house on Nash Road in Goldens Bridge around 11:25 a.m. and was under control after about 45 minutes.

Firefighters continued to chase pesky hot spots after the main body of the fire was knocked down.

Temperatures ... (Full Story & Photos)


I-684 North Tied Up When Dump Truck Overturns

By Ex-Chief Dean W. Pappas, January 24

Katonah Fire Department was dispatched earlier Thursday morning to a motor vehicle accident involving a dump truck that overturned just north of Exit 6 and spilled its sand load over the interstate. Katonah's Rescue 17 and Engine 116 responded and all three northbound lanes of the highway were closed down while the incident was dealt with and the overturned truck was righted. Fortunately, there were ... (Full Story & Photos)

Katonah Fire Department Recruitment Video
Your feedback is important to us! Feel free to sign the Guestbook.